Q. I want to link my account.
A. See our guide for how to link your account to protect your data.
▣ Linking Your Account
- Lobby > Tap the gear-shaped "Settings" icon on the top right > Tap the "Account" tab > Select the type of account you wish to link
Refer to the images below for specifics.
[Tap the gear-shaped "Settings" icon on the top right]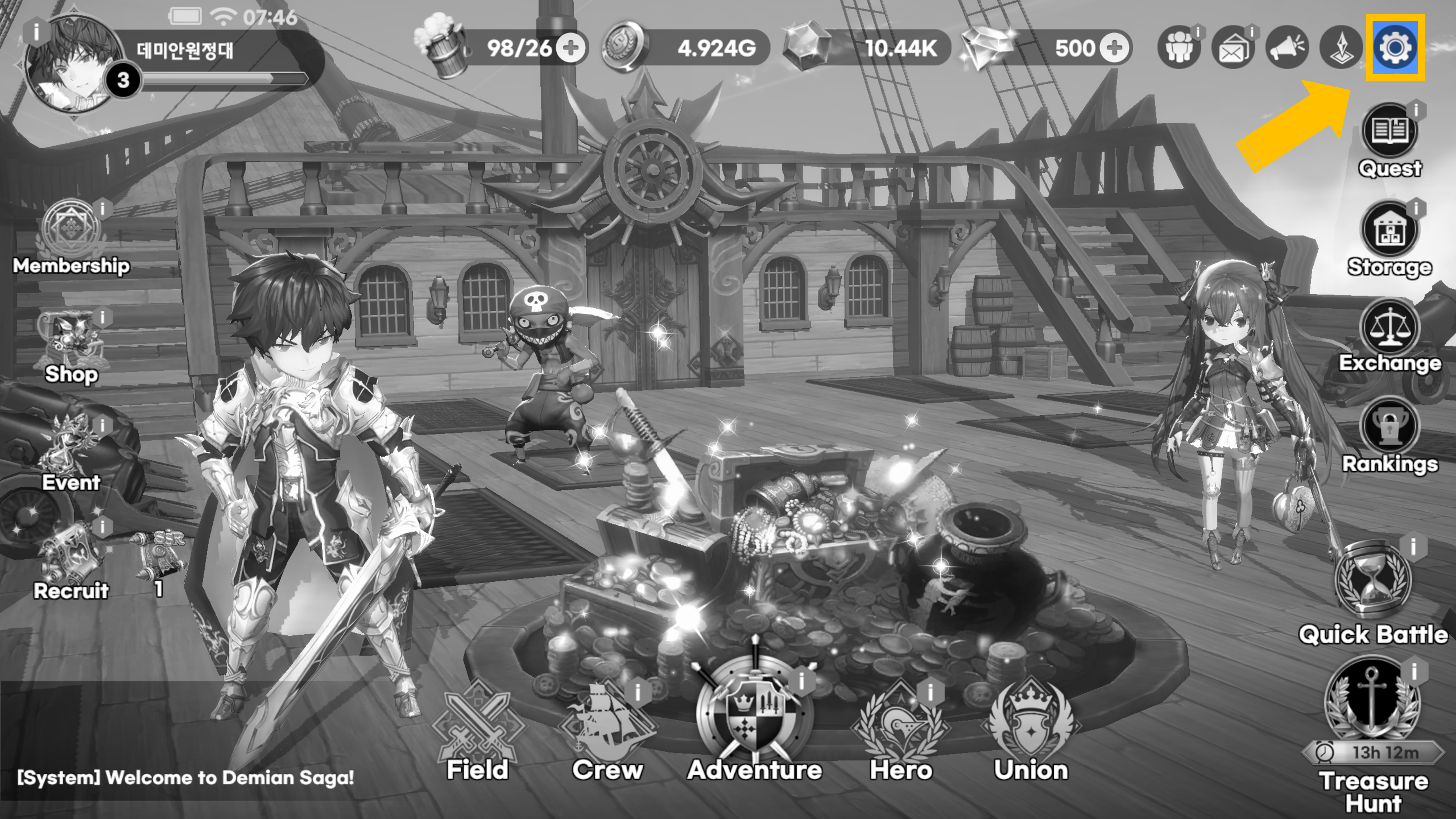 [Tap the "Account" tab]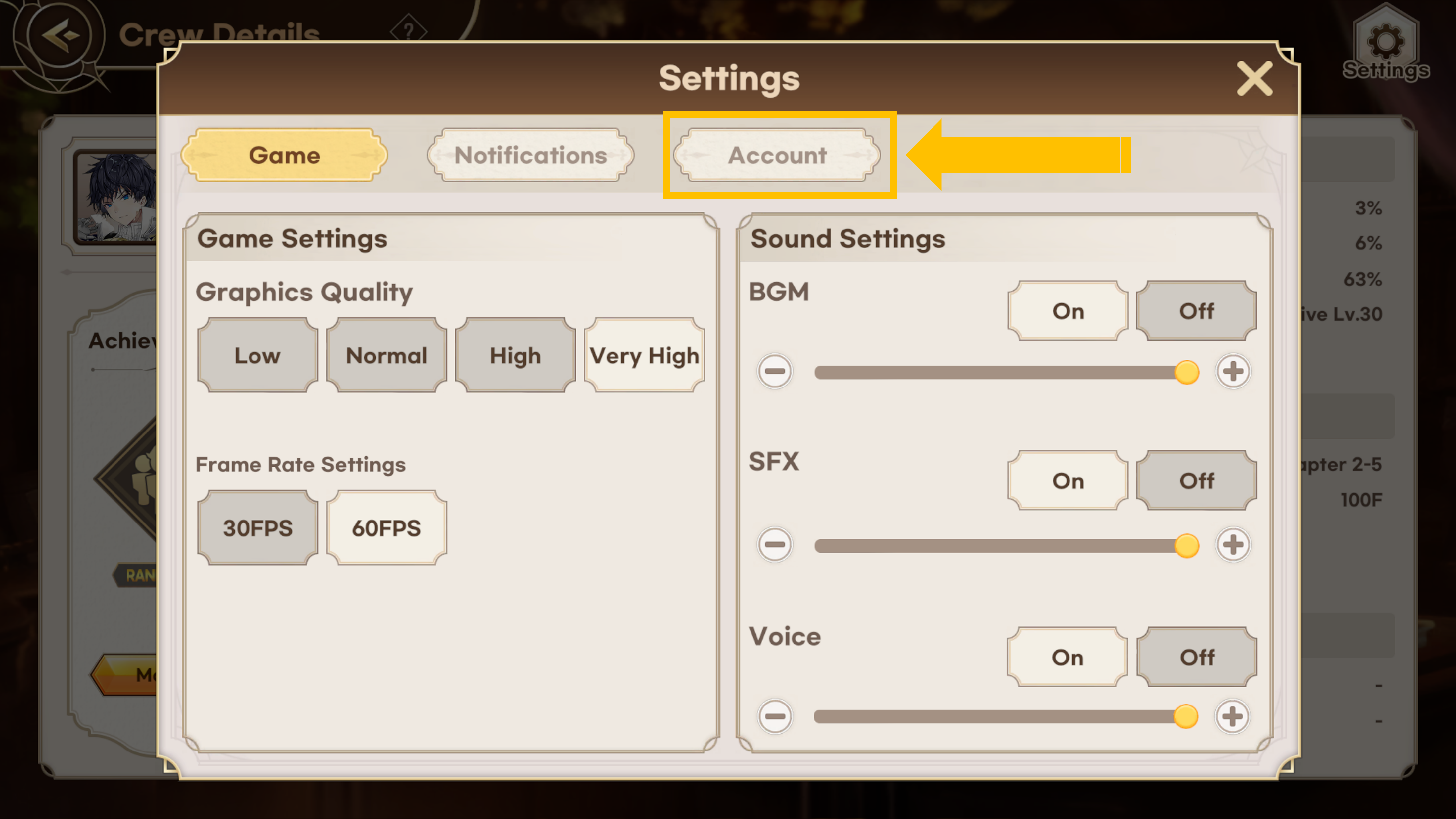 [Select the type of account you wish to link]