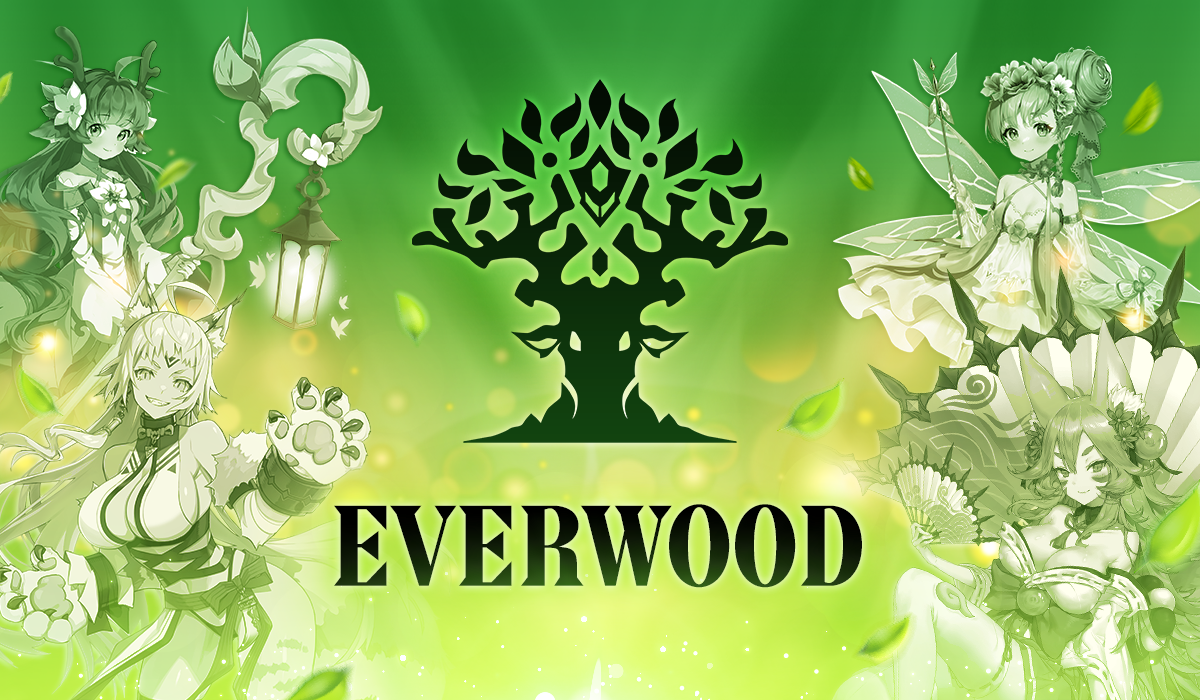 - Symbols: The forests and might
- Capital: Palantina
- Ruler: Tatiana the Fairy Queen
- Characteristics:
With the large, sacred tree "Palantina" at its center, Everwood is a nation of forests that preserves nature in its ancient form.
The great magic of Palantina spreads throughout Everwood, giving life to the forests. It's even been said that the fairies are able to commune with the sacred tree.

Everwood is a nation built by many races, such as goblins, beastkin, and elves, and each maintains its unique culture. The people also consider martial arts and magic training essential so they may protect their homes and families.

This nation has also made advancements in "alchemy," the study of processing and combining precious medicinal herbs and minerals to conjure useful potions. Everwood was also made famous as an institution, regularly holding gatherings for those who study alchemy.