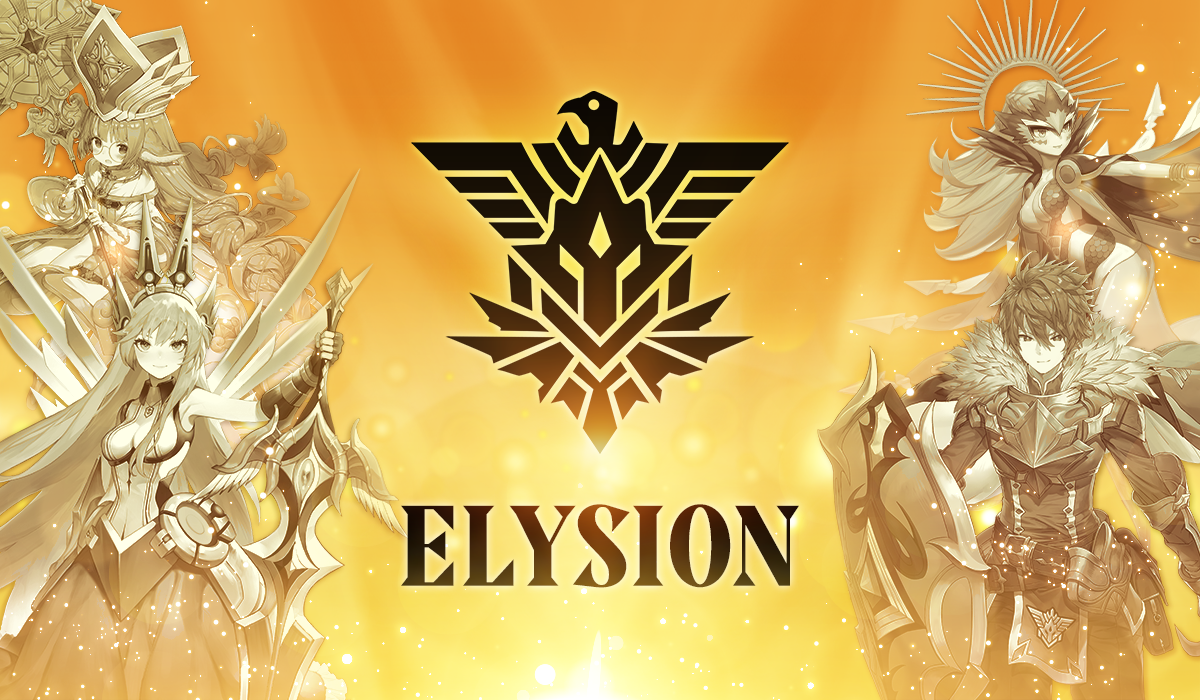 - Symbols: Light and order
- Capital: Sanctuary
- Ruler: Archbishop Elena
- Characteristics:
Elysion is a nation united by the teachings of the Order of Hope.
They believe they are the final bastion that protects the world from darkness.

The people named the nation Elysion to pay tribute to "Elysia, the god of light."
They believe the people in the past were divided because of their foolishness, and only when Elysia appeared they finally understood each other again.

Much like their god, who shines her grace unconditionally in every corner of the world, believers are taught to devote themselves to the world. Their legion of followers continues to grow in other nations thanks to their efforts of actively eradicating the Kaos threat.

The capital of Elysion is "Sanctuary," an aerial city safe from enemy attacks and natural disasters. Though the magic behind the floating city is unknown, the people of Elysion believe that the city took flight thanks to the powers of Elysia.
The nation is also famous for its fancy and majestic buildings built to inspire courage and hope in those that gaze upon the capital.

Elysion also has the "Paladins," a group of devotees who have sworn their lives to protect Elysion and the Order of Hope.
Not only are they composed of just knights but also priests, and they are always the first to appear when the Kaos attack.
The Paladins also heed their teachings by regularly going on pilgrimages to help those in need.