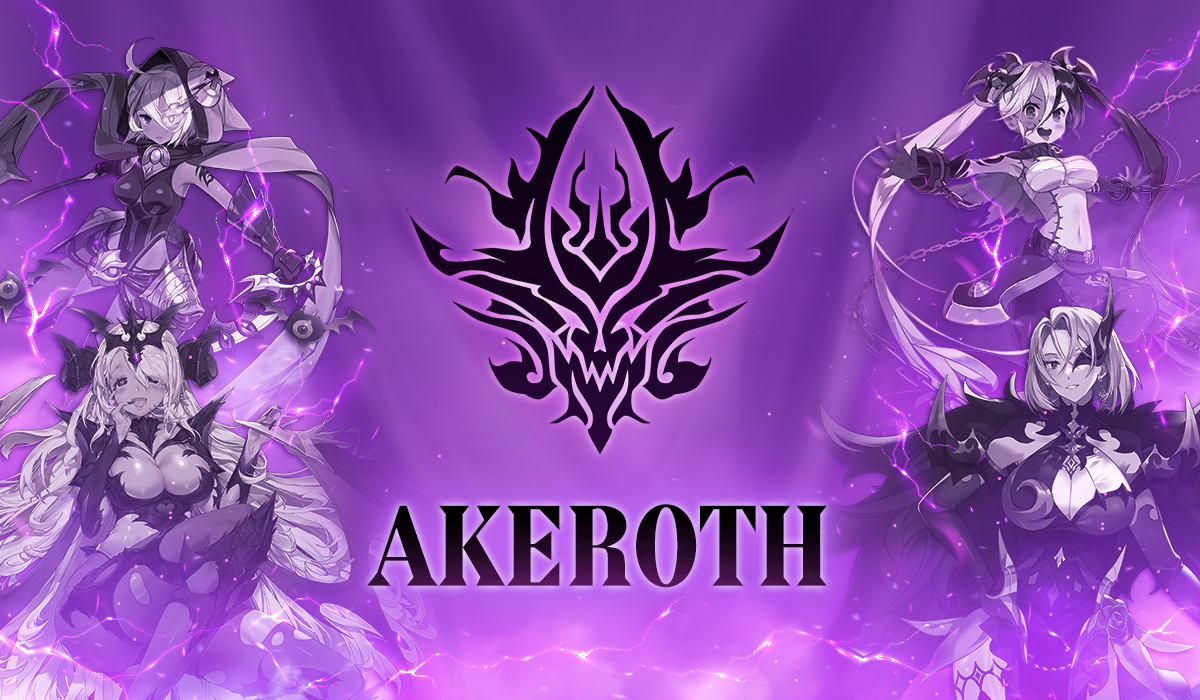 - Symbols: Darkness and magic
- Capital: The Black Tower
- Ruler: Archmage Brahms
- Characteristics:
Akeroth is a nation of mages known for its destructive magic.
They used to be part of a brilliant civilization in the past, but everything was destroyed in a prolonged civil war that devastated the land, making it difficult for people to live there.

However, the survivors later built a new nation on top of the war-torn city and called it Akeroth.
Fights break out frequently due to limited resources and are also why the people are under strict laws to prevent further chaos.

During the Apocalyptic Civil War, "black magic" was favored for its necromancy, curses, and offensive spells.
The spells used were devastatingly powerful, but they also destroyed the casters.
As a result, Akeroth started focusing on using more stable and less dangerous forms of magic.

The "Black Tower" is Akeroth's capital, built by mages from across the nation.
Its function is to mediate when random conflicts break out amongst the schools of Akeroth and forcefully intervene if needed.
They are always watching over to ensure the schools with power and land do not start another civil war.