※ We will explain in more detail with each guide that will be released later.
※ The screenshots within the guide have been taken during testing and may differ from the actual uploaded content.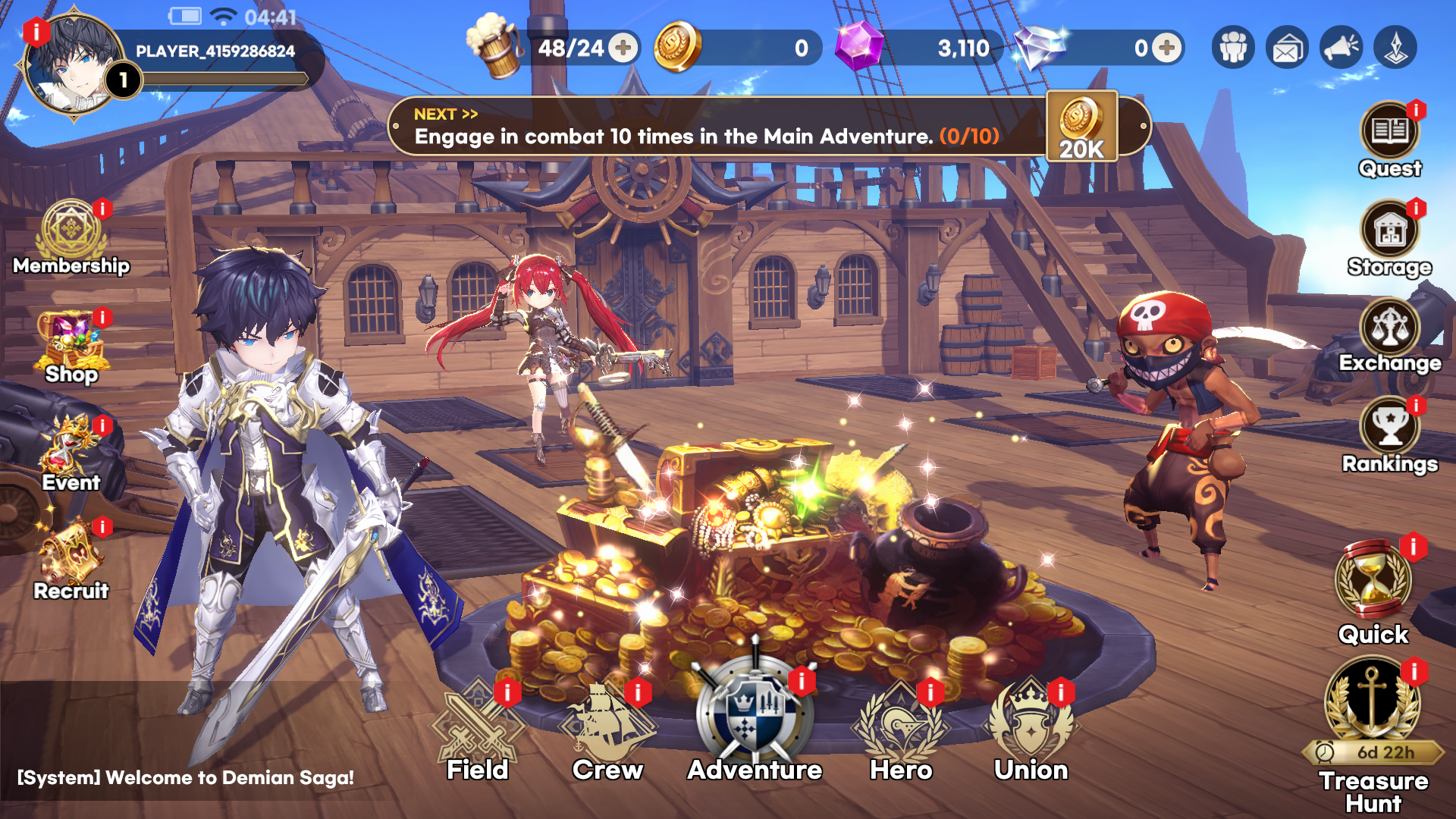 - Here's a brief introduction to the icons on the screen and their functions.


Pirate Crew Details

- You can check all kinds of information about your pirate crew, such as the Pirate Crew Ranks, Pirate Crew Achievements, Chronicle Progress, Titles, Icons, and more.
Commodity

- Rum: Commodity needed to explore. Acquired over time.
- Gold: Basic commodity used in various contents such as hero growth, equipment upgrade, leveling up facilities, and more.
- Gems: Commodity that can be acquired as rewards while progressing through the game. Used in a shop, recruit allies, and more.
- Carat: Essential commodity needed to purchase most items such as packages, contracts, and electricity.
It can be purchased from the store, and [Mileage] is acquired at a fixed rate when items are bought with Carats.
Friend

- You can befriend other captains and exchange [Friendship Points] with each other.
Mailbox


- You can check the news from the managers of Demian Sega.
Deckhand Setting

- You can place heroes you want to display on the deck of the pirate ship.
- Placed heroes can always be viewed in the lobby. Gameplay is not affected in any way.
Quest

- You can check for [Challenges] given daily/weekly and national [Fame Quests].
Storage

- You can check your items, such as consumables, materials, hero shards, etc., and equipment.
Exchange Shop

- You can purchase other items with various commodities acquired through activities within the game.
Rankings

- You can check various information such as Popularity Rankings, Progression Rankings, Combat Rankings, Participation Rankings, and more.
- You can get rewards if you meet a particular condition in the Progression Rankings and Combat Rankings.
Membership

- This is the menu where you can purchase benefits, contracts, and electricity items based on the membership grade.
Shop

- You can purchase various items that can help you in the game.
Event

- You can check for events (Special Events, Periodic Events, Regular Events) in this menu.
- You can obtain big rewards when meeting the conditions of each event, so don't forget to visit.

Recruit Allies

- You can recruit heroes as allies of your pirate crew in this menu.
- You can recruit allies with Gems, Recruit Tickets, Friendship Points, and more.
Auto Combat Reward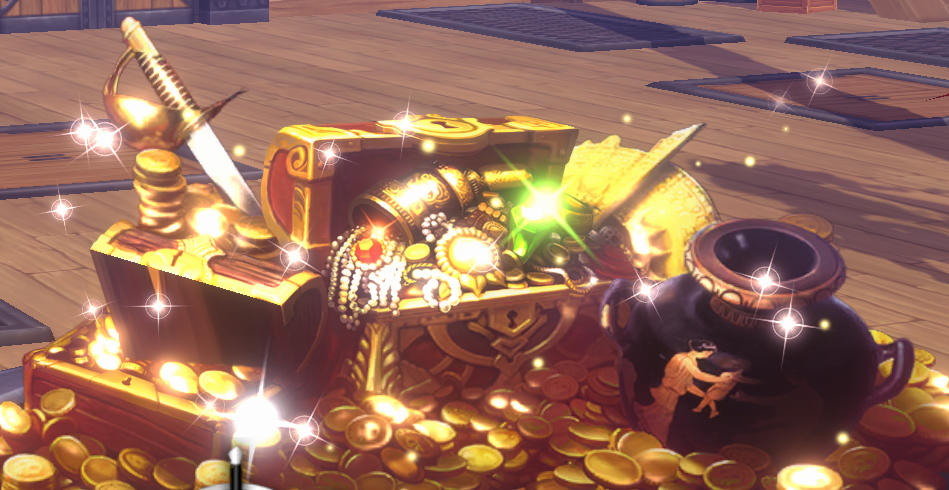 - This system allows heroes to gather rewards automatically by repeating adventures and combats without needing the captain's attention.
- The reward per time is increased based on the stages cleared during the adventure.
Battlefield

- You can check which content can be challenged and played repeatedly.
- It consists of Treasure Maps, Pirate Dice, Tower of Trials, Arena, Fractured Night, and the Employment Agency.
Pirate Crew




- A union is like a guild where you can befriend other captains or enjoy Co-op content together.
Quick Battle