※ The screenshots within the guide have been taken during testing and may differ from the actual uploaded content.
- By selecting [Battle Preparation], you can enter the battle preparation phase for the selected stage.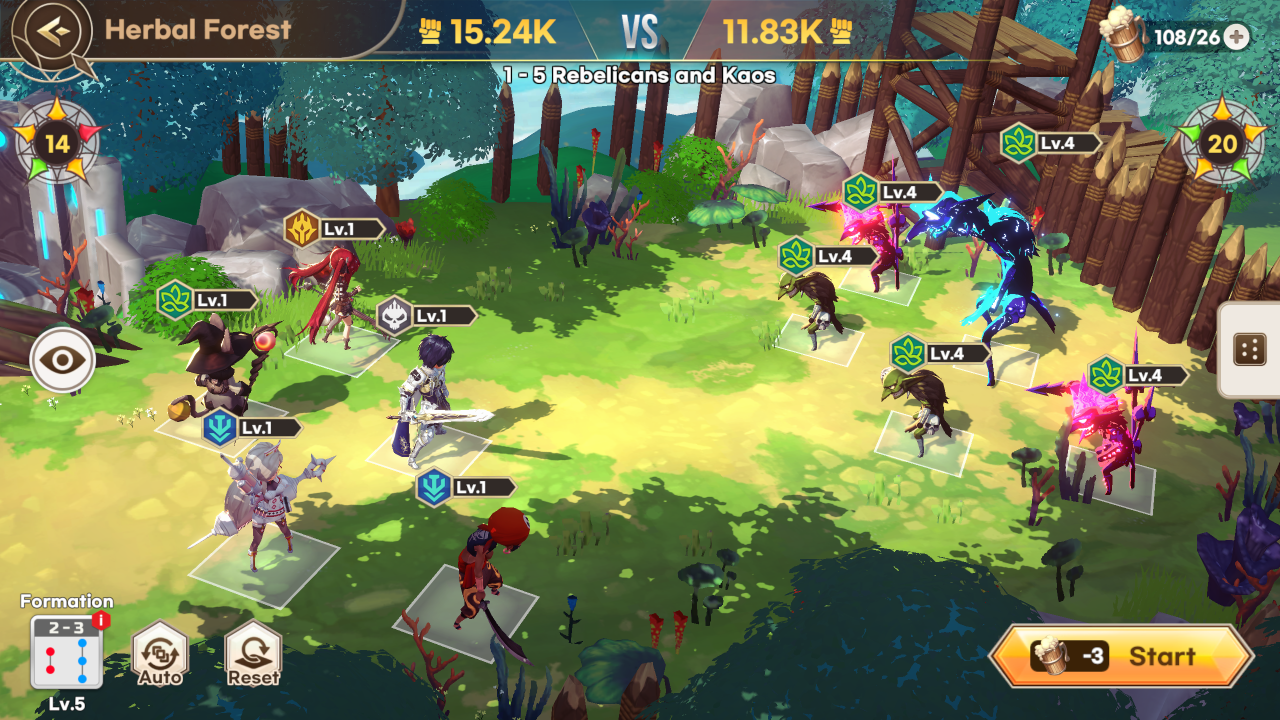 - You can place the participating heroes and check the team compositions of both allies and enemies during Battle Preparation.
3-1) Team Composition


- You can check the [Chemistry Effect] and [Formation Effect] buffs, which affect the combat power of the Team Composition.
* What is Chemistry Effect?

- Chemistry Effects are divided into [Nation Chemistry] based on the affiliated nation and [Personality Chemistry] based on the personality of each hero.
- A buff that increases Combat Power is granted based on the Nation Chemistry Points of the selected heroes and the number of each personality type.
- Try composing a team of heroes with the best Chemistry Effect.
3-1-1) Nation Chemistry Effect


- Nation Chemistry Points are given when you place heroes who are close to each other or from the same nation.
- You get 1 Point for grouping heroes from friendly nations and 2 Points for the same nation. [Neutral] affiliates are considered the same nation and will get 2 Points.
- The strongest Nation Chemistry Effect is applied when you get 20 Points in total.
3-1-2) Personality Chemistry Effect


- Personality Chemistry Effect is applied based on the personality types and the number of composed heroes.
- The higher effect is applied when you have more heroes with the same personality.
- You can acquire several Personality Chemistry Effects at the same time based on the selected heroes.
Example: three "Brave" heroes, two "Cautious" heroes -> Physical Defense Penetration +2%, Physical Penetration Resist 1%
3-2) Formation Effect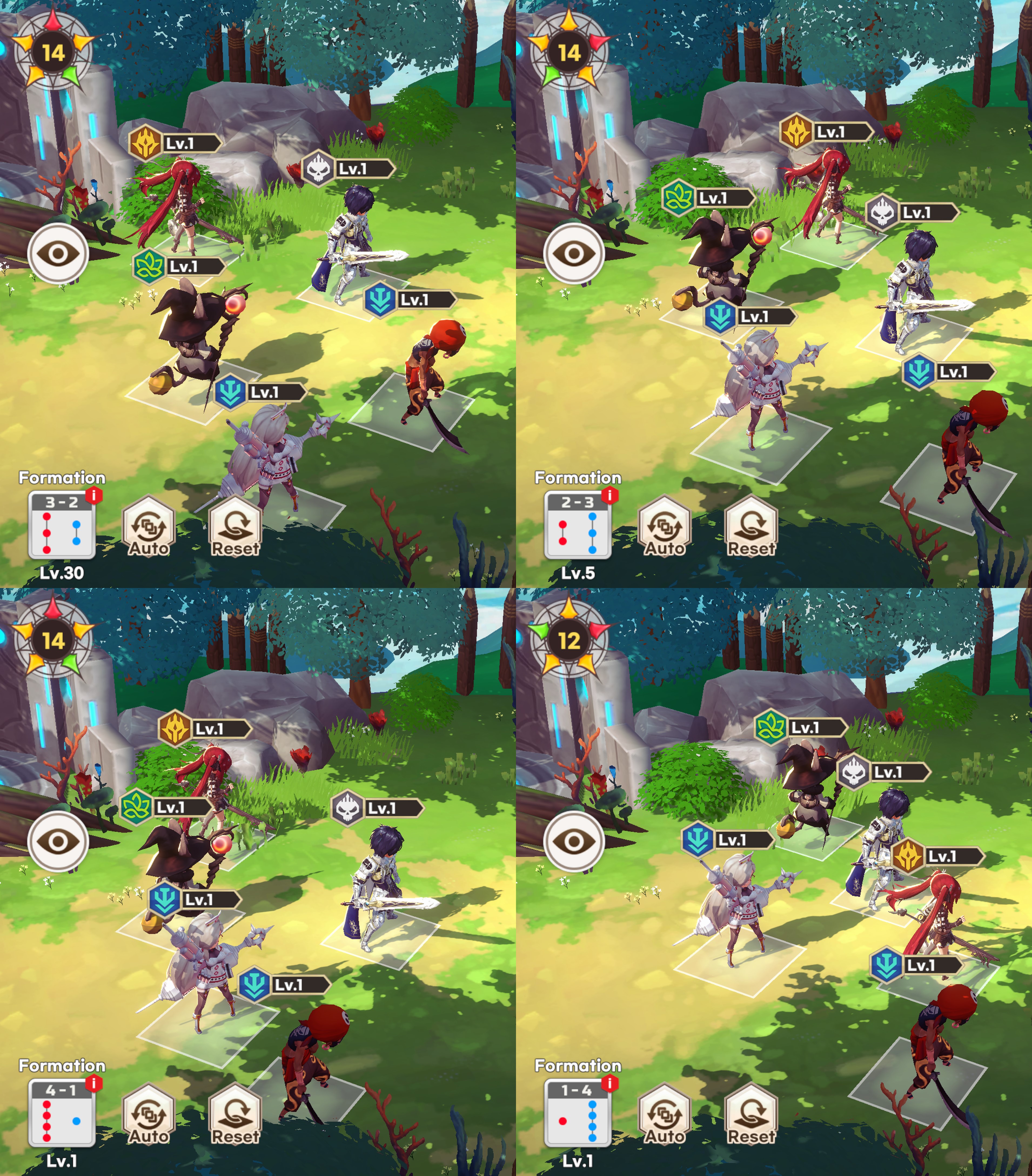 - There are four types of Formations: [Basic], [Speed], [Pierce], and [Protect].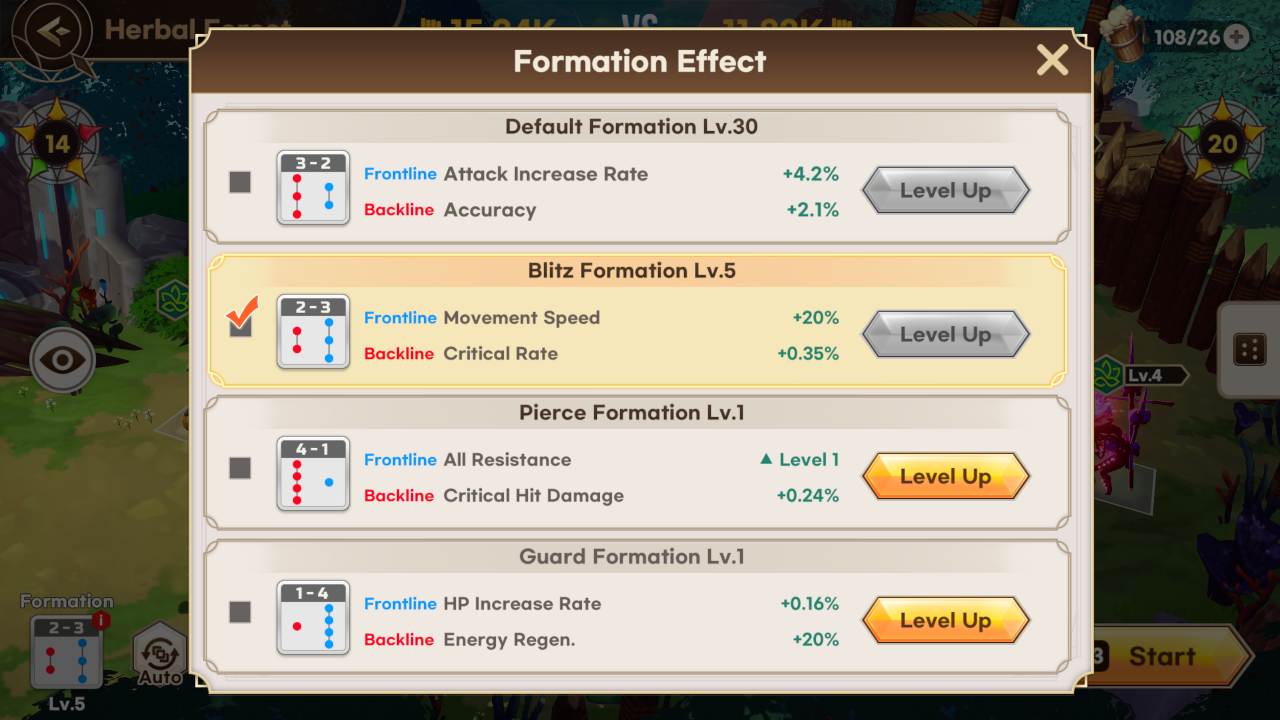 - Since the buffs that the heroes positioned in the front and rear differ based on the formation, make sure to consider the combat roles and strategically compose your team.
- Growth (Level-up) is possible for each formation. The commodities needed for growth can be acquired in areas such as [Grand Arena].
※ The materials needed to level up can differ by formation.
3-3) Auto Play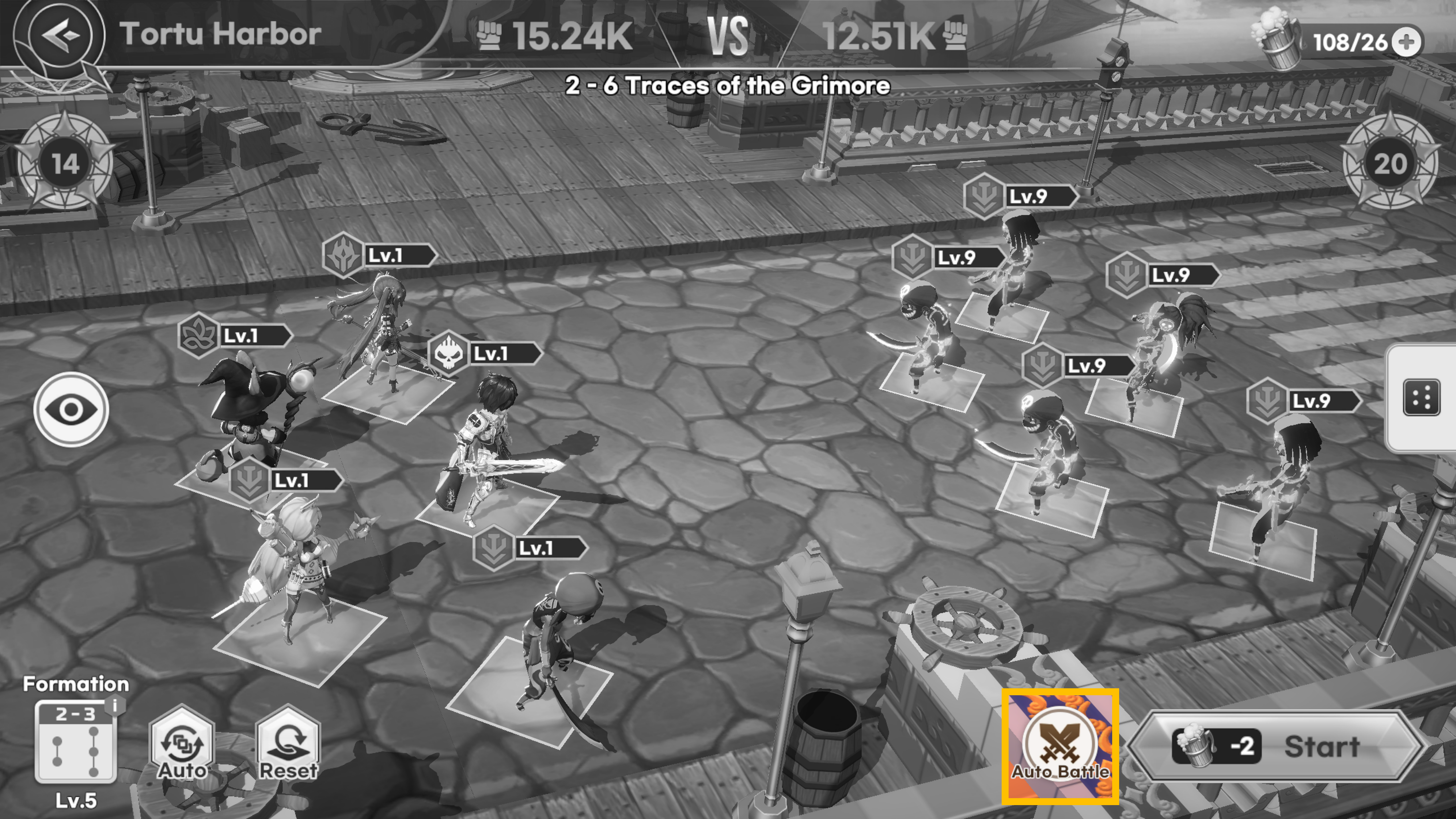 - Upon selecting [Auto Play], your team will not stop after clearing a stage and move on to the next stage.
- It unlocks after clearing Stage 2-5 and can be used starting from the next stage.
※ Only works for stages that haven't been cleared yet. Auto Play will stop when the last stage of the chapter is cleared.