※ The screenshots within the guide have been taken during testing and may differ from the actual uploaded content.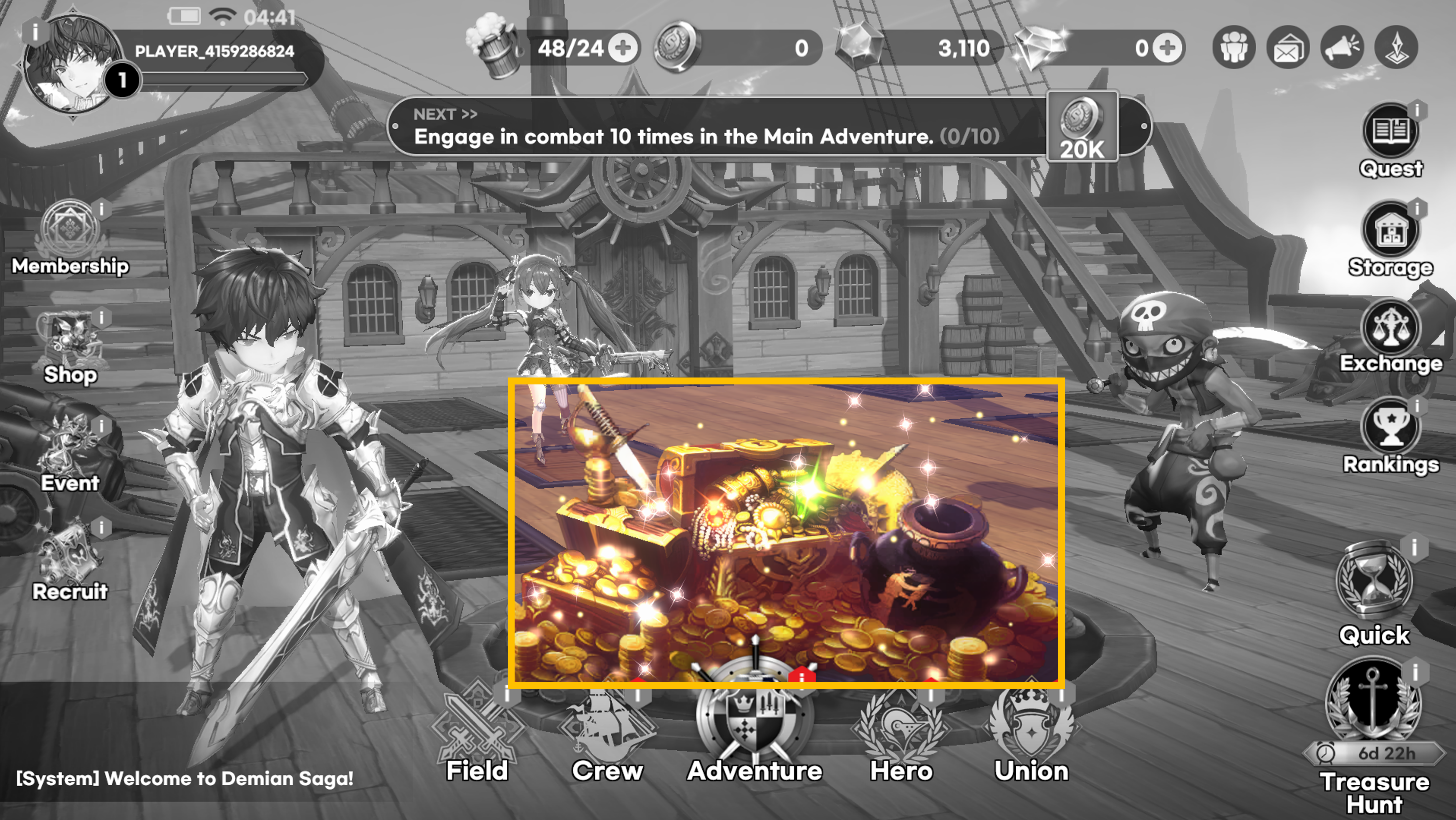 - You can acquire growth commodities and various equipment according to the time that elapsed, regardless of whether you're online, with
[Auto Combat].

- You can check details by selecting the treasure chest on the deck in the lobby.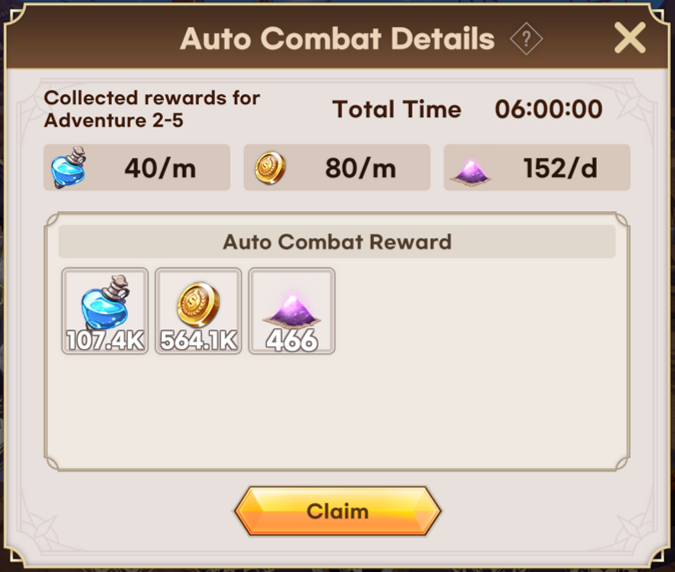 - The amount collected based on the time elapsed increases according to the number of adventure stages cleared.
- Auto Combat Rewards are accumulated for up to 24 hours, and the elapsed time is reset when receiving the reward.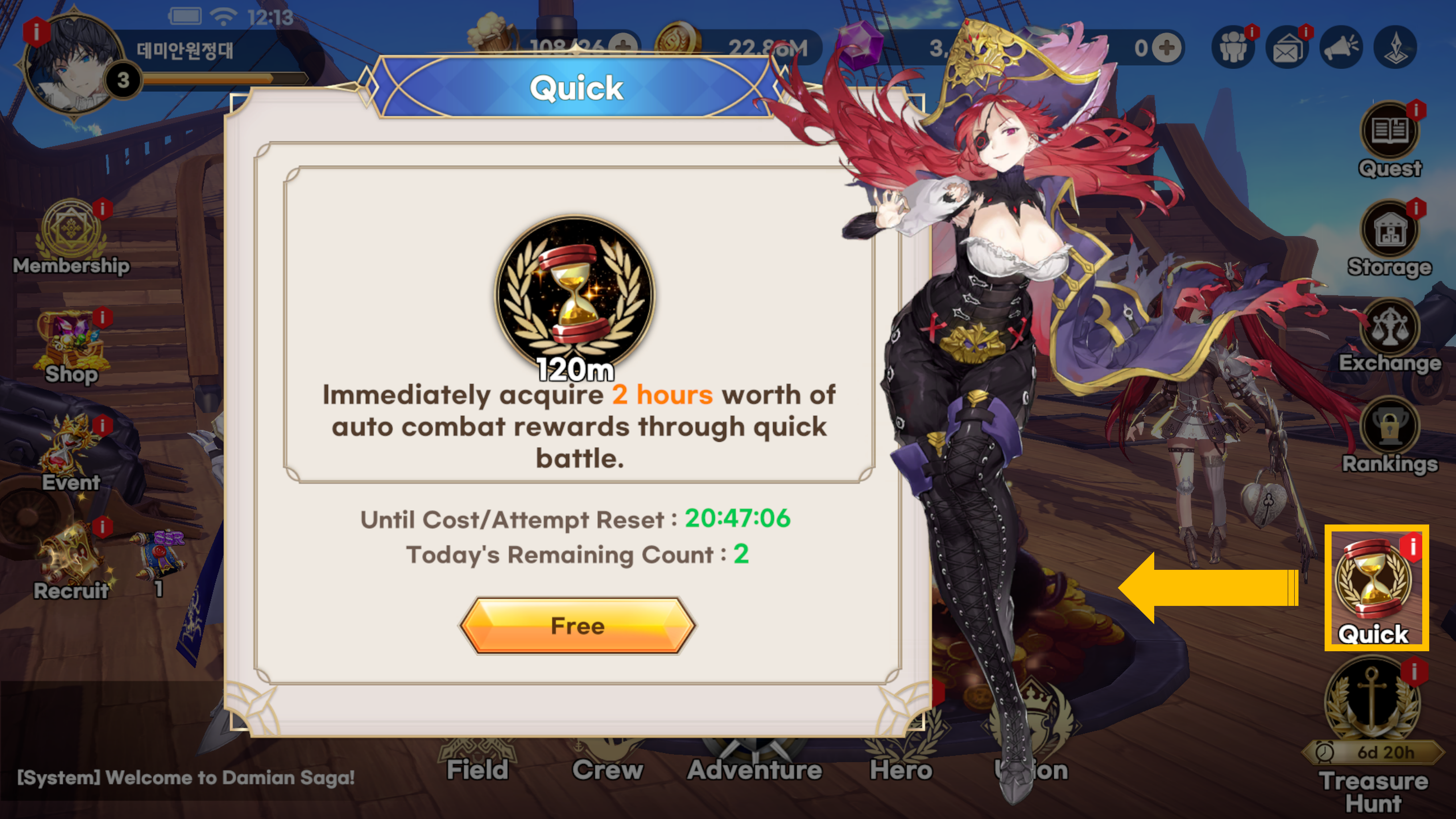 - You can acquire two hours' worth of Auto Combat Reward with [Quick Combat].
- A reward can be acquired for free every day and you can acquire additional rewards by spending Gems.
※ The number of times you can proceed is reset at 00:00 in UTC standard.