An Adventure Beyond Time Begins!
Ahoy, Captains!

Check out the new [Step Up Hero Recruitment] Event where you are guaranteed to get the new Hero on the final step!
Enjoy the increased chances of getting the new Hero! Guaranteed to appear on certain steps!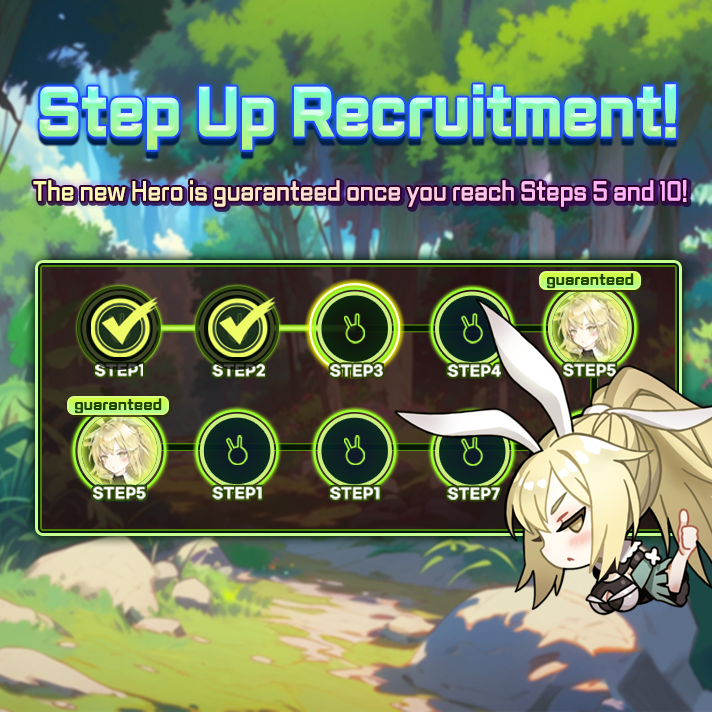 ✅ Event Period: 2023.09.26 (After Maintenance) ~ 2023.10.09 23:59 (UTC)

※ The Step Up Hero Recruitment can only be used with Carats.
※ The Step Up Hero Recruitment will only be available during the event. Any related progression will disappear once the event ends.
※ All steps can be accomplished once and the event will end once you reach the final step.
※ The Step Up Hero Recruitment is not affected by [Wish] or [Hero Recruitment Quest] and you may not acquire or use mileages.

We wish you Godspeed, Captains!