An Adventure Beyond Time Begins!
Hello, dear Captains.

Here are the details of update v1.2.9.

▣ Update Details

1. Addition of 6 Hero Skins
- Skins for the following Heroes will be added.
: Isabelle(Legend), Siegfried(Special), Grace(Special), Preah(Normal), Pho(Normal), Iris(Normal)
※ Siegfried's Skin will be sold as a package during 10/17 ~ 10/23 23:59(UTC) and will be sold for carats after the package sales expires.
※ Grace's Skin will be sold as a package during 10/21 00:00 ~ 10/31 23:59(UTC) and will be sold for carats after the package sales expires.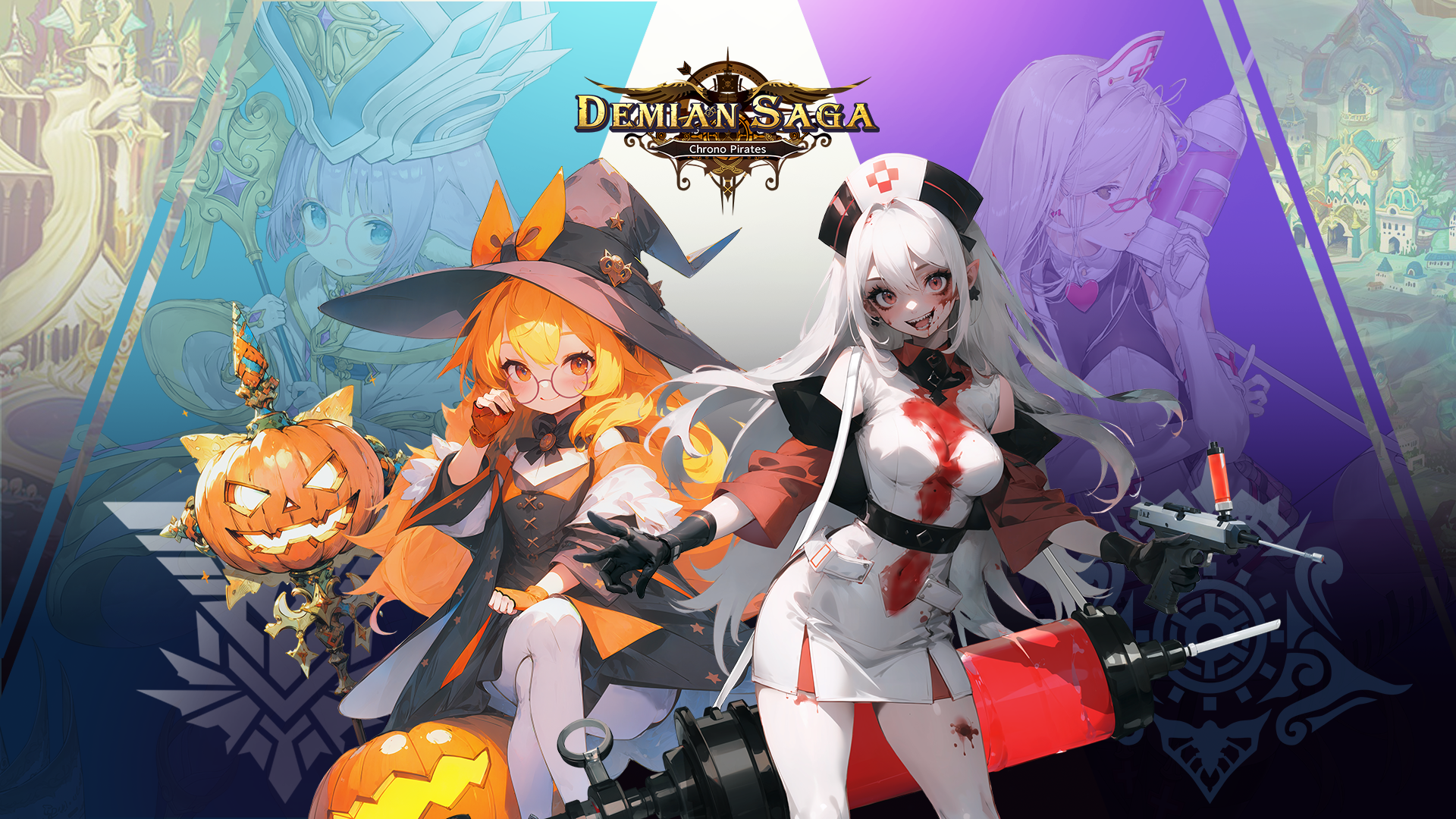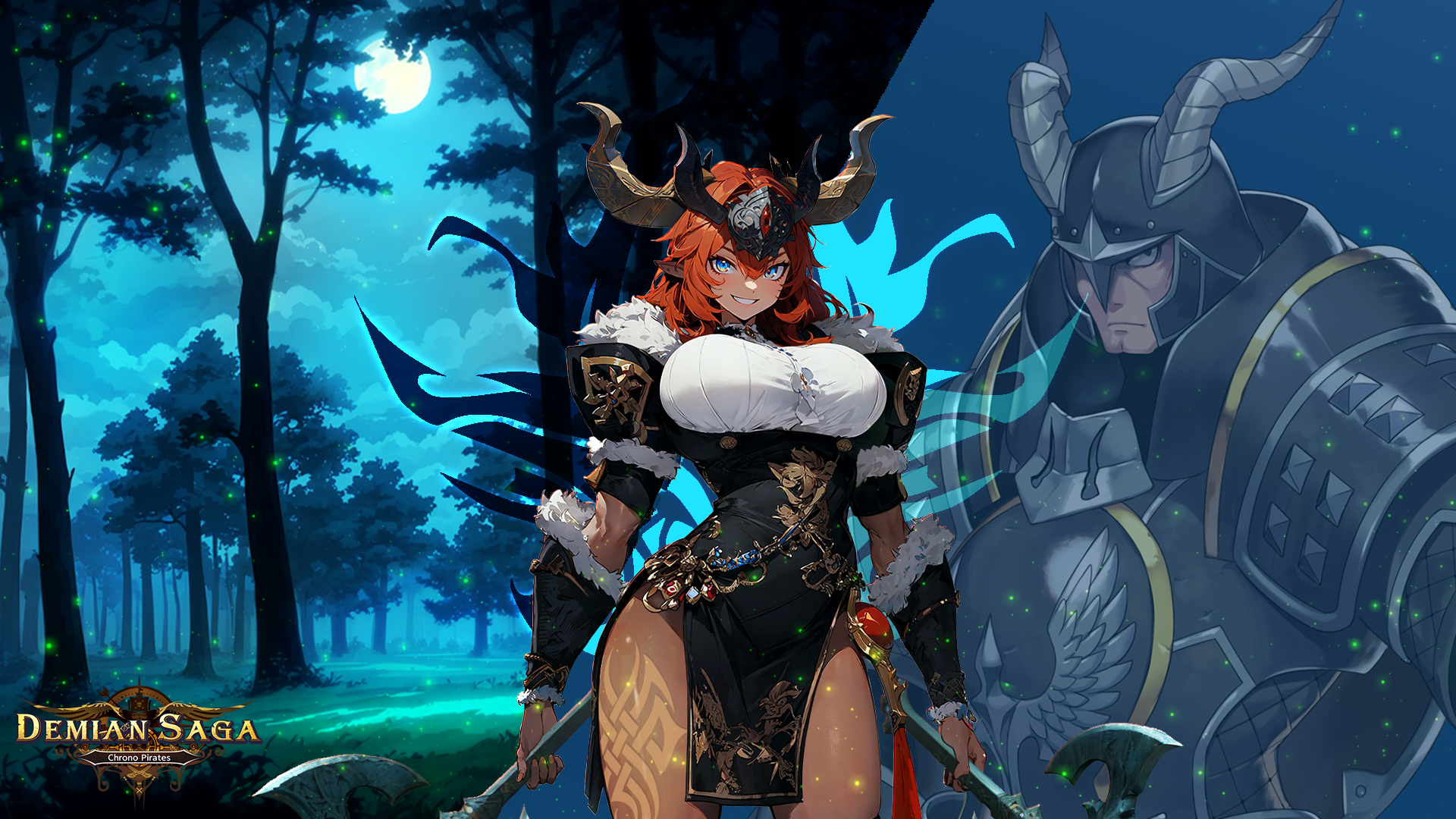 2. Improved Invasion System
※ For a detailed breakdown of each category, please refer to the [GM Note].
https://demiansaga.zendesk.com/hc/en-us/articles/23987529518105
1) Changes to the Invasion Schedule
2) Changes to Matchmaking
3) Unified Ranking Rewards Added
Invasion is content focused on competition between Unions and requires active participation and concentration from as many members as possible.
However, despite the hard-fought battles and efforts of participating Unions, we've noticed that the rewards have been somewhat underwhelming.

To address this, we've made adjustments so that Unions with a high level of participation and score will receive meaningful rewards.
With these changes, we anticipate a renewed enthusiasm for participation in Invasion.

- Rewards for Unified Rankings are as follows.



- Invasion Ranking rewards will undergo the following changes.



4) Unified Invasion Rankings Added
5) Invasion Location Tags Function Added
6) Invasion Result Screen Changed

3. User Convenience Improvements
1) A new feature, [Suggested Ascension], has been added. This feature allows players to Ascend multiple SR★★ heroes to SR★★★.
- Just like the Quick Ascension, a pop-up displays the heroes that could be Ascended.
- Players can choose which heroes to include or exclude by tapping the checkbox.
※ Please be cautious during Suggested Ascension to avoid using undesired heroes as material.
2) Unions that have been inactive for 7 days will no longer appear in the Union List.
3) A new UI displaying reward details for the Pirate Race has been added.
4) In National Recruitment, icons representing each nation will now accompany their respective flags.
5) Hero talent levels will now be visible on the Talent tab in Hero Details.
6) Improvements have been made to the touch areas on the Team Composition screen and specific animations.
6-1) Improved the movement mechanics for tapping a hero to change their position.
6-2) When dragging a hero to a new spot, the floor will now be highlighted for better visibility.

4. Bug Fixes
1) An issue where ally Heroes would occasionally freeze during wave-type battles, such as Fractured Night and Treasure Maps.
2) An issue where the tutorial would become unresponsive if a skill was canceled during the fight against Jaden.
3) An issue where Heroes with an Ultimate that requires them to select a target would stop casting skills if their target died.
4) An issue where battles would freeze when a Hero died while casting their Ultimate.
5) An issue where healing skills were ineffective on invincible allies.
6) An issue where team compositions were fixed to [Default Formation] regardless of prior configurations.
7) An issue where the bubble effect would persist on targets hit by Nakuru's Ultimate even when they are revived by Isabelle's skill.
8) An issue where rapidly tapping the Next Round button in Pirate Race's [Treasure Hunt] would trigger an error pop-up.
9) An issue where the notification would appear despite the Mailbox being empty.

5. Changes and Updates to Packages
1) Daily Package & Play Package Improvements
※ For a detailed breakdown, please refer to the [Notice Regarding Changes to Certain Packages].
https://demiansaga.zendesk.com/hc/en-us/articles/24005121268377
2) 5 Days of Happiness
- Available for purchase until Oct. 30, 23:59 (UTC).
- Price: 9,000 Carats → 9,900 Carats
- 100,000 Gold → 500,000 Gold
3) 2 new packages added.

6. Misc.
1) 7 new single-panel comic loading screens added.
2) 7 new chat emotes added.

We will do our best to provide a more stable game environment.
Thank you.