An Adventure Beyond Time Begins!
Ahoy, Captains!

Here's a sneak peak of what's coming with the next version update!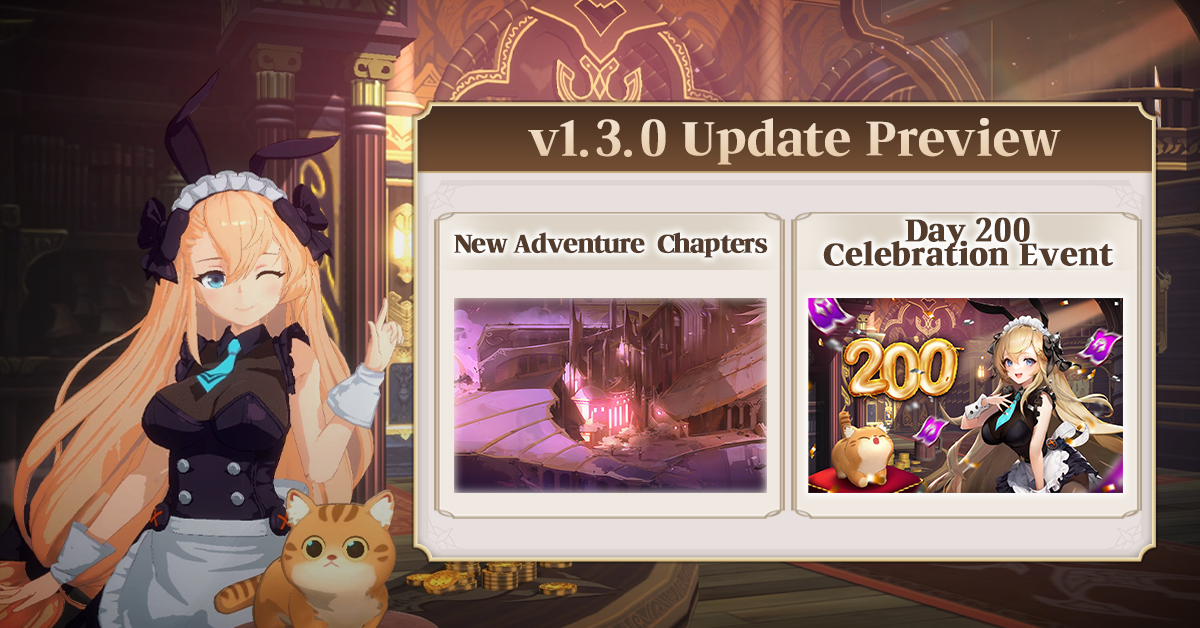 1. New Adventure Chapter Added: Chapter 30
- A new chapter has been added to Adventure.
- The story so far:
As Aisha and her crew reach their destination and open the massive door leading to the heart of the Solar Engine with Demian, Hakhin appears and pushes Aisha through the door.

While the crew's pursuit was hindered by the appearance of Hakhin and a group of Kaos, the voice of a long-lost loved one reached Aisha, who was separated from her crew. Following its echo, she found herself face to face with...

2. Day 200 Celebration Event
- Special events will be held to celebrate 200 days of Demian Saga.
- A total of 200 chances to recruit is here! Log in to the game for 10 days in total to receive 20 Normal Recruit Tickets every day.
- Complete daily challenges and spin the roulette! Various rewards, including Neutral Hero Shards, are waiting for you!

※ For more in-depth details, stay tuned for our upcoming patch notes.

We wish you Godspeed, Captains!